NOTICE OF AFFILIATED BUSINESS ARRANGEMENTS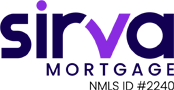 6200 Oak Tree Blvd. , Suite 300
Independence, OH 44131, USA
800-531-3837
www.mortgage.sirva.com
NMLS ID: 2240

NOTICE OF AFFILIATED BUSINESS ARRANGEMENTS
This is to give you notice that the referring party has a business relationship with other settlement services.
The following Settlement Services providers all have common ownership. Because of this relationship, a referral
by any one of these parties may provide that referring party a financial or other benefit.*

Affiliated Settlement Service Companies*
SIRVA Mortgage, Inc. (Mortgage Lender)
DJK Residential, LLC (Real Estate Broker)
SIRVA Settlement, Inc. (Title Agent)
SIRVA Relocation LLC (Real Estate Broker)
SIRVA Settlement of Alabama, Inc. (Title Agent)
Each member of the SIRVA group of companies has a beneficial relationship with the other companies as they all
have common ownership. Because of this relationship, your use of any of these affiliated companies may provide
the particular SIRVA Company that you are initially working with a financial or other benefit. For example, if you
are currently working with DJK Residential and they refer you to SIRVA Mortgage, Inc., DJK may receive a benefit
due to the common ownership of the companies.**

Set forth below is the estimated charge or range of charges for the settlement services listed. You are NOT
required to use the listed providers as a condition for settlement of your loan, a refinance of your loan, the
purchase or sale of your property, or obtaining title insurance of the subject property.

THERE ARE FREQUENTLY OTHER SETTLEMENT SERVICE PROVIDERS AVAILABLE WITH SIMILAR
SERVICES. YOU ARE FREE TO SHOP AROUND TO DETERMINE THAT YOU ARE RECEIVING THE BEST
SERVICES AND THE BEST RATE FOR THESE SERVICES.

Mortgage Lending Services: SIRVA Mortgage, Inc.
Possible loan origination fees and related charges: Generally .5%-2% of your home value. Fees may include:
Application Fee, Tax Service Fee, Underwriting Fee, Commitment Fee, Lender's Attorney Fee, Escrow Waiver
Fee, Origination Charge and/or Discount Points (fees as applicable and where permitted by law).

Real Estate Services: DJK Residential, LLC
Real Estate Broker Commissions for home or condominium sales are always negotiable, but usually run between
4%-7% of home or condominium value and are generally paid by the Seller. Commissions for brokerage services
for rental properties are generally 10%-12% of the first year's rent and are paid by the Lessee.

Real Estate Services: SIRVA Relocation, LLC
Provides real estate referral services to licensed real estate brokers and agents through its real estate services,
property management services and corporate housing divisions.

Title Agency/Closing Services: SIRVA Settlement, Inc.; SIRVA Settlement, Inc. of Alabama
Possible title-related fees: Generally 1% of home value. Fees may include: Title Search Fee, Title Review Fee,
Attorney's Fees, Commitment Fee, Escrow Fee, and Closing Service Fee.

The above listed Affiliated Settlement Service Companies are all subsidiaries of SIRVA Worldwide, Inc.
*SIRVA also has other affiliated companies, including Allied Van Lines® and northAmerican® Van Lines, that are
not directly involved in the mortgage, real estate brokerage or Title Agency/Closing Services.
** Not all of the affiliates and their services may be applicable to you depending on factors such as the State in
which your home is located and whether the buyer or seller in a home sale transaction selects the title Agent.