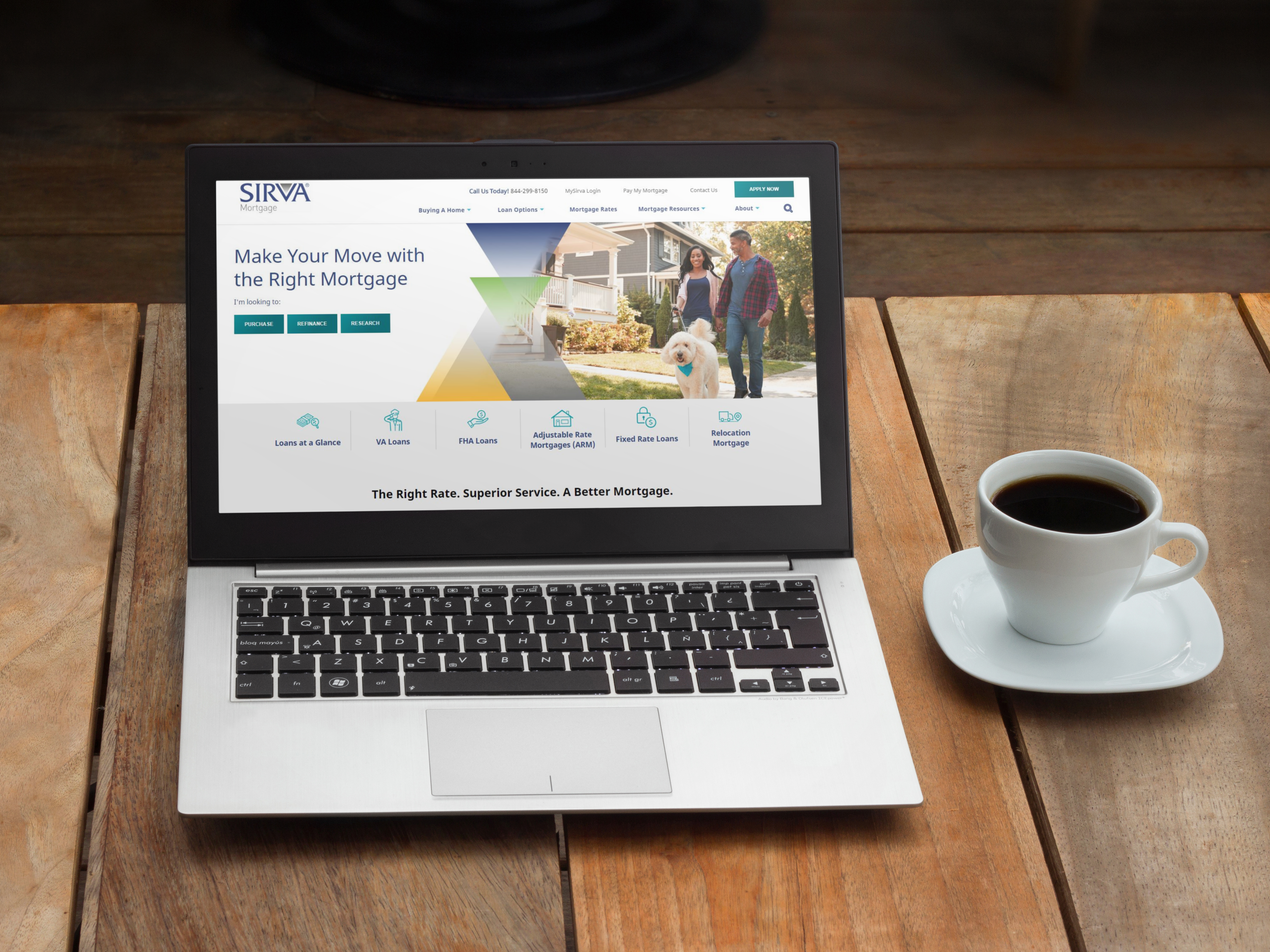 SIRVA Mortgage Launches New Website
We are thrilled to announce the launch of our newly designed website sirvamortgage.com. After months of hard work and dedication, we are proud to take another step on our mission to provide our clients and customers with a world-class experience from beginning to end. Going into 2020, we wanted to ensure that our website was not only easier to navigate and more streamlined, but also that it features the resources that are most important to our customers.
As a trusted partner in relocation mortgage, we endeavor to ensure that we are meeting the unique needs of our clients and their employees. The new website features helpful resources for all types of buyers including international transferees that are seeking to purchase a home in the United States. This population can face special circumstances in homebuying, so we added a simple guide to help them better navigate the process. Additionally, we've also enhanced our homebuying guides to add specific educational resources for our first-time homebuyers who may be looking for more personalized guidance as they determine which loan product best fits their needs.
From a technical perspective, we also focused on making our new website more user-friendly. The integration of easy-to-use loan qualification calculators allows visitors to examine their personal financial scenarios such as renting versus buying, home affordability, and refinancing. Homebuyers can check daily rates, compare mortgage types, complete the mortgage application online, and have 24/7 access to the MySIRVA Mortgage Borrower Center.
We will be constantly updating our content with helpful information, cutting edge thought leadership, announcements and homebuying tips in the Blog. Keep an eye out for more to come from SIRVA Mortgage.