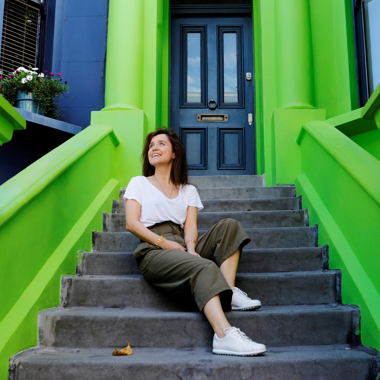 How to Take a Cool Listing Photo
If you're thinking about going the For Sale by Owner (FSBO) route or you're trying to prep your home for professional pictures – either way, you'll need a few photography tips in order to show your home in the best light (literally).

Here are some tips and tricks for ensuring your MLS listing catches some attention.
Hire or DIY: This is the first decision you need to make. Whether you're FSBO or have a realtor – think about investing in having professional take pictures of your home. They will have a good eye for lighting, camera angles to make your home larger and also special lenses to enhance the look of rooms. If you enjoy photography and have a good camera – there's no reason to shy away from the job, but just be sure to follow the below steps to ensure you're thinking about everything before you begin.
De-clutter and De-personalize: This is something you'll hear from a realtor when getting your home "show ready" – the less clutter and personal items, the better. Invest in totes or an actual storage service if you're not ready to get rid of things.
Light: When you take pictures, make sure it's during the brightest point of the day (in your home). Depending on where your windows are located and the position of your home – it could be in the morning or afternoon. Open all blinds and shades to let ample light in and notice how much more inviting your home will look in your pictures.
Set the Scene: Think about buying fresh flowers for your dining room table, side tables, bathrooms or guest room. Set your dining room table with a beautiful tablecloth and place settings. Buy potted flowers for your porch and back yard. Buy a cozy throw to add color to your couch or bedroom. Remember you can always re-use things like plants and flowers in multiple rooms to add a pop of color to your pictures. Get inspired by thumbing through recent Pottery Barn magazines to see how they've staged their rooms – even the smallest details can make a big difference.
Highlight Your Best Features: If you have a beautiful kitchen or large backyard – be sure to highlight these areas with multiple pictures. You can never have too many good pictures for prospective buyers to view.
With these tips, you shouldn't have any issues capturing some attractive pictures of your home. And as always, if you're ready to talk to one of our SIRVA Mortgage associate about buying your next home you can call us any time at 800-531-3837.