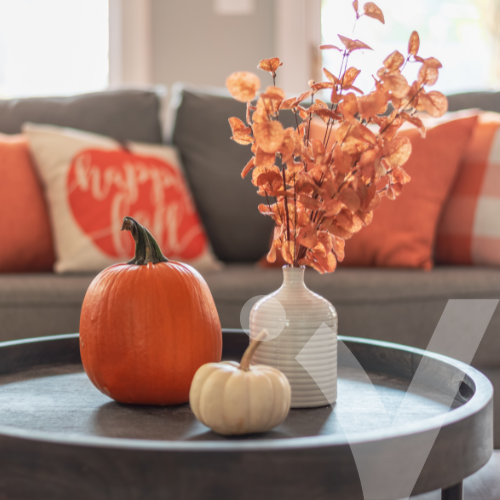 Unlocking the Magic: Tips for Selling Your Home During the Holiday Season
As the holiday season approaches, homeowners often find themselves contemplating a unique and potentially rewarding endeavor – selling their homes. While the festive spirit fills the air, there's also a special charm in presenting your house to potential buyers during this time of year. In this blog, we'll explore the art of selling your home during the holidays, from leveraging seasonal decor to making your property stand out in a winter wonderland of real estate opportunities. While selling a house during the holidays can be challenging due to distractions and festivities, it's not impossible. With the right approach, you can still attract potential buyers and make a successful sale.
Here are some tips:
Decorate tastefully: If you choose to decorate for the holidays, keep it simple and neutral. Avoid overly religious or extravagant decorations, as they may not appeal to potential buyers. Neutral, festive decor can create a warm and inviting atmosphere.
Maintain curb appeal: Ensure that the exterior of your home remains well-maintained, even in winter. Clear driveways and walkways of snow and ice, keep the yard tidy, and consider adding some outdoor holiday lights for a welcoming touch.
Price it right: Pricing your home correctly is crucial, especially during the holiday season when there may be fewer buyers in the market. Do your research and consult with a real estate agent knowledgeable about the local market to determine the best pricing strategy.
High-quality listing photos: Professional photos are essential year-round, but they become even more crucial during the holidays when the house may be decorated. Capture the beauty of your home with well-lit, high-quality images.
Flexible scheduling: Be prepared to accommodate potential buyers' schedules, which can be unpredictable during the holidays. Try to be flexible with showing times, including evenings and weekends.
Create a cozy atmosphere: Showcase the cozy and inviting aspects of your home. Consider staging your home with warm blankets, a crackling fire in the fireplace (if applicable), and soft lighting to make your home feel inviting.
Highlight energy efficiency: With colder weather, energy efficiency becomes more important. Highlight any energy-efficient features your home has, such as double-paned windows, insulation, or a modern heating system.
Work with a knowledgeable real estate agent: A seasoned real estate agent who understands the local market and has experience selling homes during the holidays can be a valuable asset. They can help you navigate the challenges and provide valuable insights.
Be mindful of holiday travel: If you plan to travel during the holidays, make sure you have a plan in place for handling showings and potential negotiations. Ensure your real estate agent can manage the process while you're away.
Keep it tidy: Keep your home clean and clutter-free, especially if you have holiday decorations. Buyers should be able to see the potential of the space without being overwhelmed by personal items.
Remember that while selling a house during the holidays can be more challenging, the buyers who are actively looking during this time may be more motivated. While our primary focus at Sirva Mortgage is assisting individuals in purchasing homes, we understand that many of our clients are simultaneously involved in selling their current homes as well. By following these tips and working with a experienced real estate agent, you can increase your chances of a successful sale.
Are you selling your home and in the market for a new house? We can help! Click here to start the preapproval process now.
Sirva Mortgage, Inc. NMLS ID #2240, Equal Housing Lender, for licensing information, go to: https://mortgage.sirva.com/about/about-sirva-mortgage